If you want to get more information and pricing on an upcoming order then submitting a quote is the perfect place to get started! Tell us what you know about your order and we'll work with you to get you an exact quote and delivery time estimate.
Want to use our design tool instead?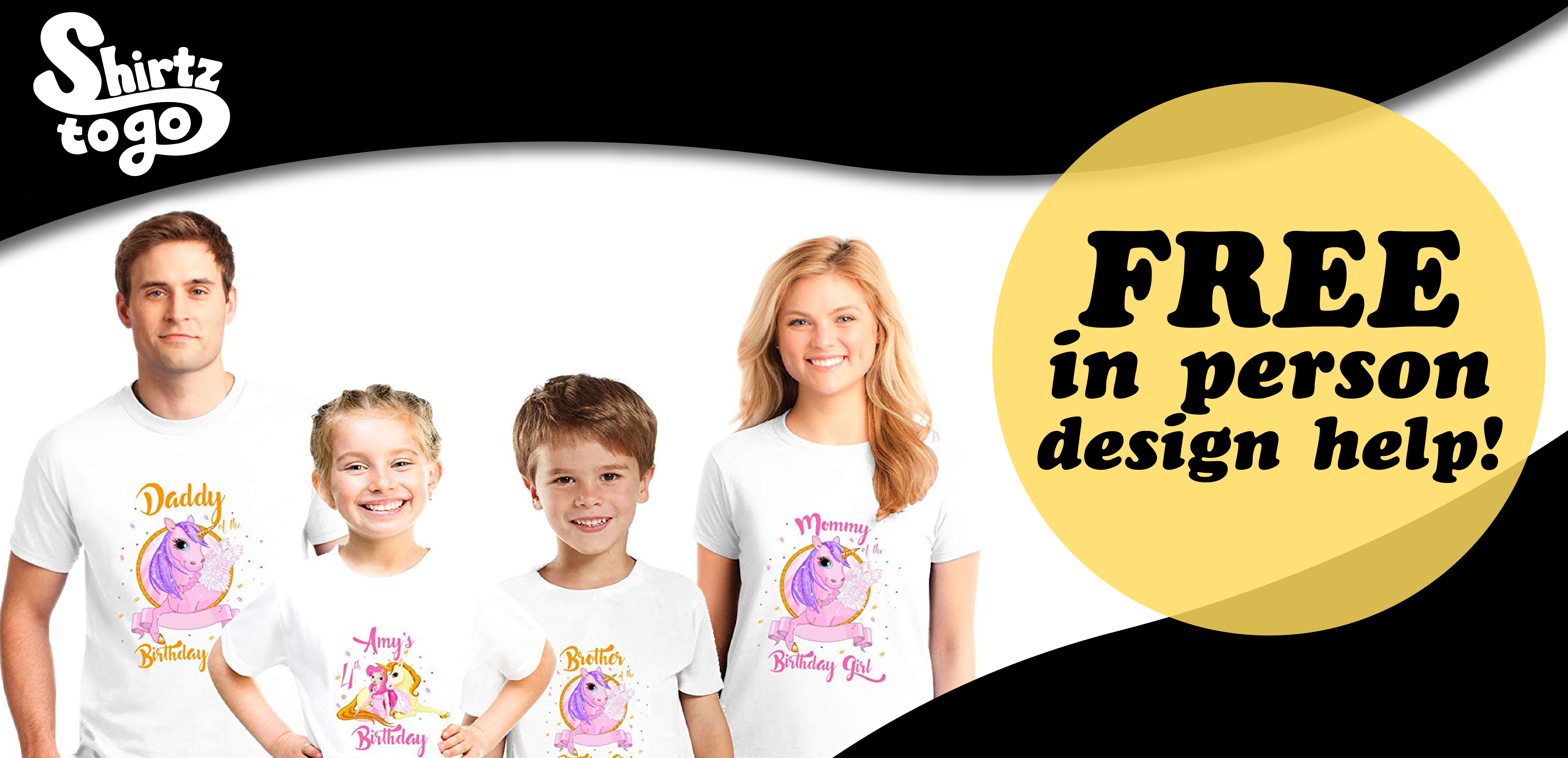 "I would give them 10 stars if I could! Great quality on top of outstanding customer service! My new go-to shirt shop!"
"We had 16 shirts made on short notice... And they are the most beautiful well detailed shirts i have ever had made yall are super impressive... Thank yall so much.. They are beautiful"
"This was my first visit to order our shirts for our business. I was greeted as I entered the shop. Very pleasant staff. Helped me with making a few changes to our logo to get it to look correct with the shirts we are ordering. The final logo on screen looked amazing. Price was better than all of the places I worked with online. The timeline for getting our shirts is one week which I thought was amazing. We are so far pleased with our experience and look forward to seeing the final product"
"I've been struggling for so long to find a place that'll hear me out on the designs I wanted for my youth group and for an affordable price. We found this place online and decided to call in and from the phone conversation we felt welcomed and so we went in the next day. We were able to get our shirts designed and printed a sample the same day for a GOOD PRICE!!!! We took the sample that day and showed it to our youth. Took our order in the next day and placed our orders - no other place offered me the prices that shirtztogo quoted me and as much as it sounded tooo good to be true we felt it was a miracle. We've changed our to go to guy to this place!! I give them 2 thumbs up for the great service and for the great prices"